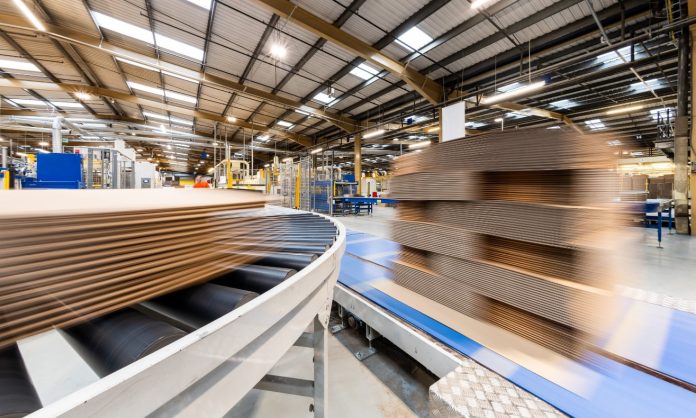 Cases24 is investing heavily in new equipment in a bid to bolster case-making capacity and boost service levels.
The Midlands-based firm has bought a a second Dücker double pallet inserter and a 4.8m wide Stabiltrack. conveyor system, enabling efficient throughput of finished goods from casemakers to strappers
Cases24 said that the move is part of a new long-term vision for its Coalville site. Phase one of these changes is set to unlock further investment in new casemakers, corrugator upgrades and latest generation automated work in progress systems.
The company is part of the Logson Group and is a manufacturer of volume glued cases to the trade, aligned with Board24.
Alex Morris, Cases24 managing director, said: "At the heart of the decision to make this investment is our customers who continue to put their faith in our model of trade only supply and single-minded focus on service. We are fortunate to have a strong 'make it possible' attitude throughout the Cases24 team and I have no doubt the efficiency improvements will assist the goal of further output records."
Shawn Summerton, operations manager, added: "The benefits of the ongoing development strategy for the operation will undoubtedly help our ability to further increase Cases24 capacity throughout the year. Looking at the installation schedule it will happen in time for the busiest period of the year in the fourth quarter of 2021, which fits well with our customer base."