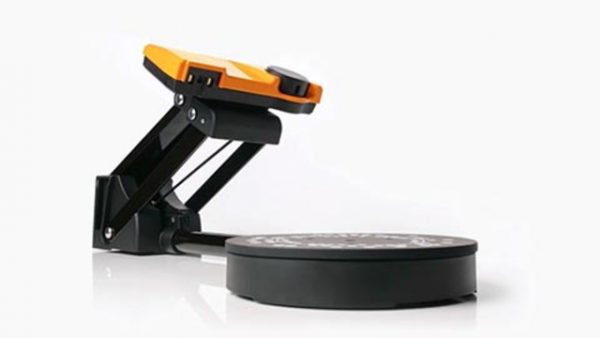 Popular 3D Desktop Scanner Brings New Dimension to Scanning Community
Contex, the world leader in large format scanning, today announces the expansion of its product offerings with the addition of the SOL 3D scanner from Scan Dimension. The SOL scanner debuted in April 2019 and has received rave reviews from the 3D scanning community. 3D enthusiasts regard SOL as a high-quality, yet easy-to-use scanner for creating 3D renderings of objects to share online, model, or print. At an attractive price point of $699, SOL is one of the best values in 3D scanning, with comparable systems selling for as much as $1,400.
"We are pleased to offer our customers the opportunity to bring 3D scanning into their operations," comments Steve Blanken, General Manager, Contex Americas. "The SOL 3D scanner is the best in class and at price point that makes it a compelling option."
The SOL 3D scanner is an ideal way for entrepreneurs, designers, and startups to capture their inventions and business ideas, and share them for prototyping, processing, pre-manufacturing, and funding. Engineers, makers, and crafters also value the SOL 3D scanner for testing and customizing models. Scanned objects can be shared and reproductions created without jeopardizing the original piece.
The SOL 3D scanner provides one-touch simplicity and intuitive software, and is known for delivering high-quality scans. SOL is the flagship product from Scan Dimension, a division of Global Scanning A/S. The 3D scanner is immediately available through Contex's North and South American distribution channel.
For more information, visit www.contex.com