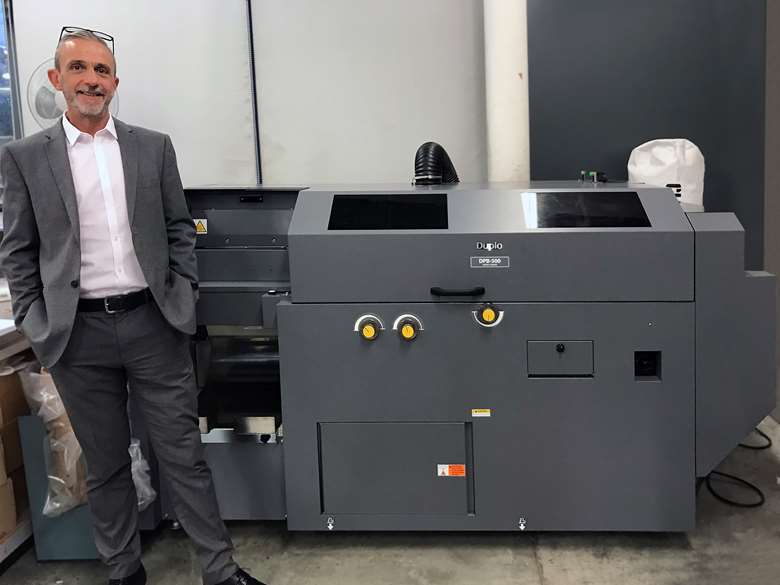 ImageData Group is continuing a major programme of investment in new kit that has totalled more than £500,000 so far and included new machines for all three of its production sites.
The latest addition to the company's fleet is two Xerox Nuvera 314s for its Brighton, East Sussex site.
Bought direct from Xerox, the machines are in the process of being installed this week and are replacing two existing Nuvera 288s from the manufacturer. They are joining two iGen 5s and a Versant 2100 from Xerox at the site.
ImageData operations director Jason Vivian told Printweek:"It's a like-for-like replacement but there are some benefits to be had – the Nuvera 314s are quicker and the front-end is dual processing as well, so we're going to be ripping and creating files a lot quicker than we were before."
The current investment drive kicked off earlier this year, when the business bought a CTX132 guillotine from Komori for its headquarters in Willerby, East Yorkshire. This was installed in April while a Zünd G3 3XL-2500 digital cutter went into its Howden site, also in East Yorkshire, shortly after.
In August the business then eased post-press bottlenecks at its Brighton operation by installing a Duplo DC-746 multi-finisher and this was followed shortly after by a DPB-500 perfect binder from Duplo, which replaced an existing Duplo DuBinder at the site that the company had run for nine years.
"The DPB-500 is a good bit of kit that suits our business model. It's not PUR but I think hot-melt has come a long way over the years anyway," said Vivian.
"And unless you're doing a lot of PUR work there can be a lot of wastage with glue, so we've tended to stick with the hot-melt."
An Inca Onset X3 flatbed press, supplied by Fujifilm, is the company's next investment and will be installed at its Willerby site in the next few weeks.
The circa 200-staff group, which turns over £20m, also signed off a major MIS spend with Tharstern across its three production sites earlier this year.
"Our customers are going to benefit from us being more efficient and able to produce work a little bit quicker and I think it's also good for staff morale," said Vivian.
"It's been a tough year for everybody, for those at the top and those on the shopfloor as well, so I think if you see the company you're working for continuing to invest during what are difficult times, it's quite a good morale booster."