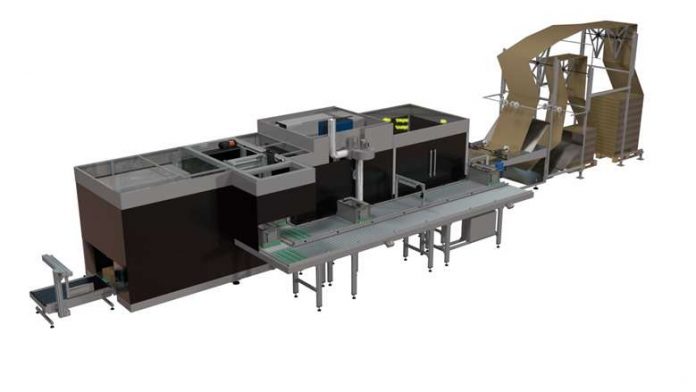 Italian manufacturer CMC is set to launch a laser packaging line targeted at online retailers that dynamically produces packaging to match the product size and reduces waste, materials and postage costs.
CMC's Genesys auto packing line will be launched at the Italian manufacturer's CMC Innovation Day (CiD20) virtual event on 28 May.
It can handle up to 900 boxes per hour, creating "right-sized packaging" and, according to CMC is the only auto packer that can be connected directly to a warehouse storage system through Vary-Tote, CMC's system that uses a patented transport tote that ensures picked items are compacted to the minimum possible volume.
Vary-Tote enables retailers to feed and pack multi-line orders without them requiring strapping or wrapping.
"One of the major challenges was the ability to pack multi line orders without any offline pre-consolidation process." said CMC chief executive Francesco Ponti.
"Not only have we optimised the process, but also improved the ROI with an unprecedented speed for complex, multi-line jobs as high as 900 boxes an hour."
Genesys uses lasers to cut and crease the required box template, creating a unique box structure that holds items in position removing the need for void fill and also features easy opening and a resealable strip for product returns.
The line is capable of producing boxes from (WxLxH) 260x200x60mm to 600x400x300mm.
The first system is about to be installed an unnamed US online retailer.
As well as the global digital debut of the Genesys, the CID20 livestream event will also be the launchpad for CMC EasyBox and CMC Paper-Pro.
Pricing has not been disclosed.