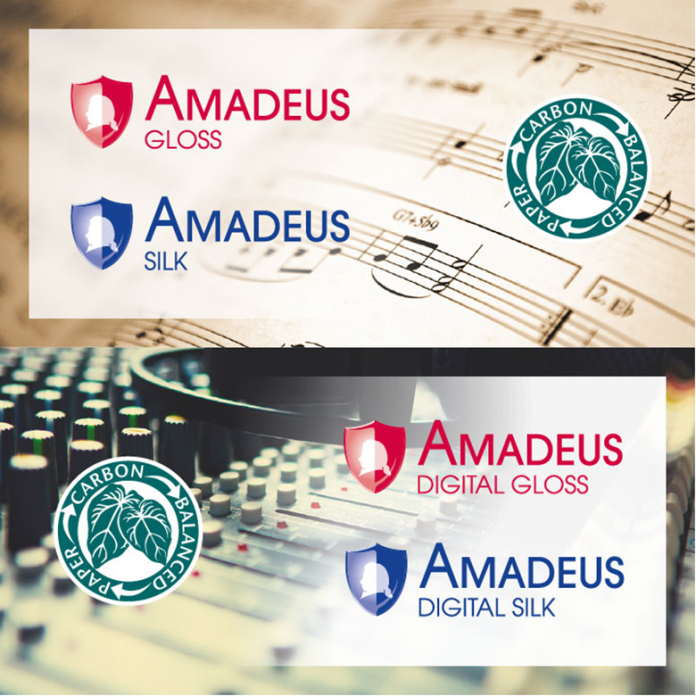 Denmaur Paper Media has expanded its range of carbon balanced grades with the addition of its flagship Amadeus portfolio.

Manufactured at Burgo's Ardennes mill in Belgium, the high-white, triple coated FSC-certified Amadeus grade has been a staple of Denmaur's portfolio for more than 20 years.
"Carbon balancing the Amadeus range at source effectively makes it one the most sustainable virgin fibre paper grades on the market," said Denmaur director Andy Buxton.
"Revive, the recycled paper range for litho and digital, is already a product that is carbon balanced at source, and now Amadeus completes the choice for sustainable coated paper".
As with all of the merchant's carbon balanced grades, the accreditation is free to printers.
Available in both sheets and Cutstar reels, the woodfree Amadeus range is comes in gloss flavours from 90gsm to 350gsm and in silk up to 400gsm. Amadeus Digital, which is also available silk and gloss, is rated for toner presses as well as being HP Indigo certified and is available from 115gsm to 350gsm (gloss) or 400gsm (silk).
The majority of weights in various sheet sizes and reels are available from stock at Denmaur's 12,000sqm warehouse in Bardon.
Denmaur partners with the World Land Trust's Carbon Balancing project to offset its products and the Amadeus range join the merchants other balanced brands including Revive, Innovation, Arctic Snow, Fixter self adhesive, Delipac, Ibema Supera and Supera White.
Around 10% of the paper volume that 90-staff Denmaur sells is currently carbon balanced, but marketing & sustainability director Danny Doogan said he expected the addition of Amadeus to "make a significant improvement on that figure".
"Carbon balancing is increasingly important for demonstrating print as a sustainable medium for media and communications. Scope 3 carbon emissions includes raw material procurement, and this is becoming more relevant to the measuring and reporting process.
"For print and publishing, paper is a considerable raw material, and so when carbon balanced it reduces the overall carbon footprint of the finished product, and for those who produce it."
Earlier this month the £100m-plus turnover business launched a new carton division via an exclusive partnership with Townsend Board.