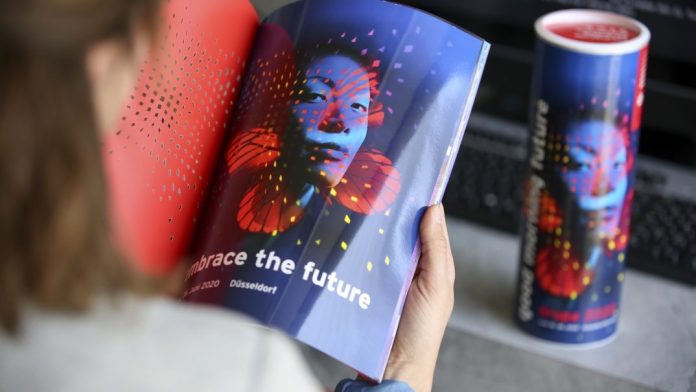 With our series drupa Essentials of Print, we provide printing professionals with a platform to share their views on industry-related topics.
"Printing, including packaging, is under intense pressure to transform itself. Brand owners are upping the pace and have new, different requirements. The industry is more competitive than ever and innovation is what our clients – brand owners – are looking for.
One very important aspect is sustainability. Printing, and especially packaging, is under huge pressure to improve its carbon footprint and to limit waste. Today's younger generation participates in regular demonstrations to put pressure on governments and brand owners. They don't know why packaging is important but many think it's something inherently evil. Most don't understand the benefits of packaging and look only at the waste generated. Even if today some more sustainable solutions are available, a lot of them are not implemented – simply because they are not yet economically viable. Yes, everyone wants a better, cleaner planet but nobody is prepared to pay for it! Packaging customers are out to cut cost, whatever it takes. Our group has, for example, developed many new solutions and brought them to the market. We are certified PEFC, FSC; Imprim'vert did a carbon footprint analysis. But today our green turnover is still very small. Maybe we are not good enough in promoting or selling our solutions, but the resistance to change is also still very strong – too strong in my view. I really hope to see more sustainable packaging materials coming through, and more environmentally friendly inks, with print-machines able to print and process substrates in a more environmentally friendly manner."
About the Author:

Isidore Leiser is CEO of Stratus Packaging, one of the leading European label converters using both conventional and digital technologies to transform the label industry.