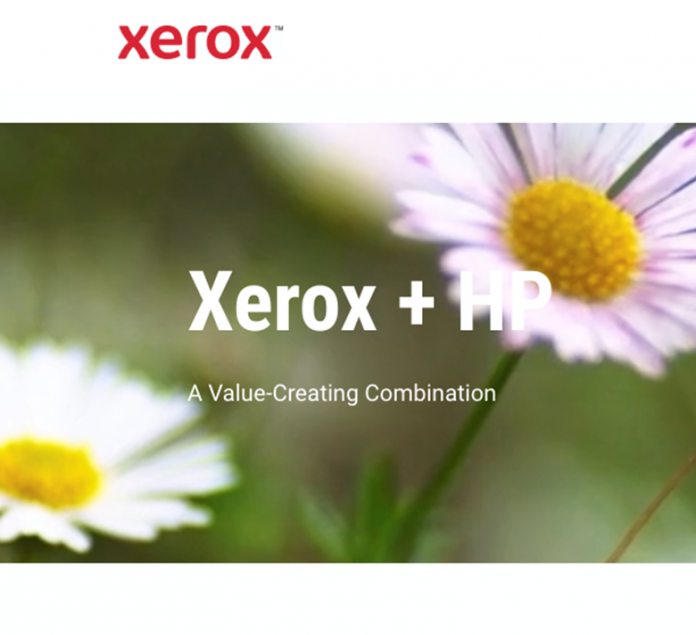 Xerox has launched a tender offer for all of HP's outstanding shares as it ramps up its hostile takeover bid for the manufacturer.
The offer, for $24 (£18.74) per share, is comprised of $18.40 in cash and 0.149 Xerox shares for each HP share and values HP at around $35bn.
In a statement issued yesterday (2 March), Xerox vice-chairman and chief executive John Visentin said the company's proposal "offers progress over entrenchment".
"HP shareholders will receive $27bn in immediate, upfront cash while retaining significant, long-term upside through equity ownership in a combined company with greater free cashflow to invest in growth and return to shareholders," he added.
Xerox also posted news of the offer alongside details on how to tender shares on its recently launched 'X Plus HP' website, which is devoted to the proposed deal.
In its own statement, HP said its board will "carefully review and evaluate the offer to determine the course of action that the board believes is in the best interests of the company and all HP shareholders".
The company advised its shareholders to "take no action at this time" pending the board's review and evaluation of the offer, and said it intends to advise shareholders of the board's position regarding the offer within 10 business days.
The offer and withdrawal rights are set to expire on 21 April, unless the offer is extended.
Last week HP said it was "reaching out to Xerox" to explore if a deal is worth pursuing, but called the manufacturer's current bid "flawed and irresponsible".
This came a week after the company implemented a shareholder rights plan, or 'poison pill', that would make it more difficult for Xerox to progress with its hostile takeover bid.
HP's share price closed at $21.86 on 2 March 2020, an increase of 5.25%, while Xerox's shares closed at $33.51, which was up by 4.07%.