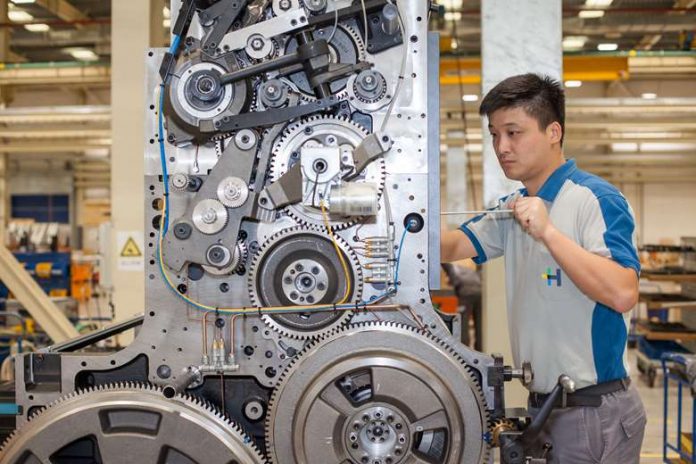 Heidelberg has reported an improving performance for the second quarter of its financial year, with CFO Marcus Wassenberg stating that the group is being "fundamentally realigned" for the future.
The world's largest press manufacturer said that the cost-cutting and restructuring measures implemented earlier in the year were paying off.
"Heidelberg has been able to more than compensate for the negative effect on earnings caused by a significant drop in sales due to the Covid-19 pandemic," the group stated.
In the three months to the end of September, sales were down 24% year-on-year, an improvement on the 34% fall in Q1.
Incoming orders were down 20%, compared with 44% in Q1. In China, Heidelberg's single-biggest market, incoming orders were down by just 8% in Q2, compared with a massive 50% slump in Q1.
For the first half of the year, net sales were down 28% at €805m (£717.6m), while incoming orders were down 32% at €864m.
CEO Rainer Hundsdörfer said the firm's transformation was "proving successful".
"We are delivering on our promise," he stated.
"By the end of the half-year, we had drastically reduced our debt and made significant improvements regarding our liquidity and results – despite the huge challenges our organisation has faced owing to the Covid-19 pandemic."
Heidelberg is now better off by the equivalent of €1m a month after paying back its €150m high-yield bond in September. 
It also gained around €8m from the sale of MIS subsidiary CERM.
EBITDA prior to restructuring costs in Q2 was €37m, down €18m on the same period last year. However, for the first half EBITDA jumped from €69m to €97m, boosted by the €73m gain from revamping its pension plans, and the group is sticking with its forecasts for the full year.
After €10m in restructuring costs in Q2, Heidelberg posted a €14m loss for the quarter, and a €27m loss for the first half.
Wassenberg commented: "In our opinion, however, it is also vital that we fundamentally realign Heidelberg today so we can achieve profitability faster and on a more sustainable basis in the future.
"Our program doesn't just deliver in the short term. Indeed, we are already banking on the defined measures having substantial effects in the years ahead."
Heidelberg shares jumped by 5.3% to €0.58 on the news.