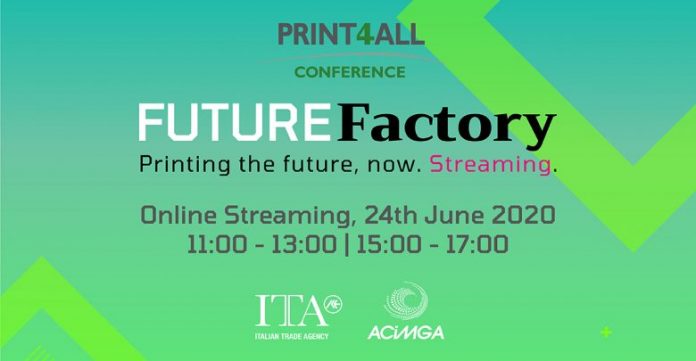 June 24, 2020
11:00 – 13:00 | 15:00 – 17:00 (Italian time)
27 magazines from 19 different countries. Those are the numbers, constantly growing, of the interest obtained so far from the international press on Print4All Conference – Future Factory.
A confirmation of the high profile of this big event, which is gathering attention and interest across the borders, also thanks to the different experiences and the questions on innovation towards sustainability in the present and future of the entire printing, packaging and converting industry.
Attention which has crossed the borders also thanks to the fundamental support of ITA (Italian Trade Agency) and of the Ministry for Foreign Affairs and International Cooperation.
The most important magazines in the industry, in Italy and globally, have already confirmed their presence among the Print4All Conference – Future Factory's audience on June 24: do the same, don't miss out, sign up now!
REGISTER NOW!
Visit the website conference.print4all.it and click "Register now".
We are waiting for you.