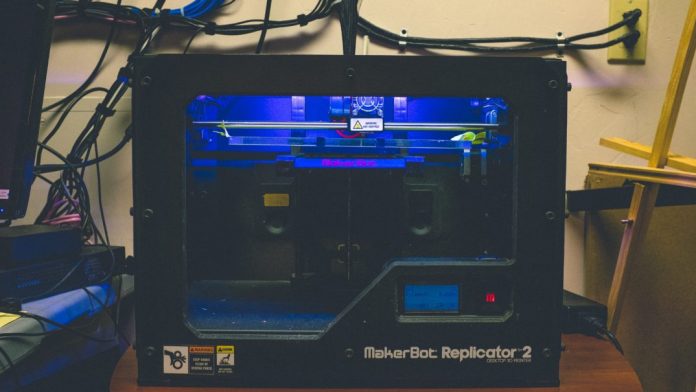 COVID-19 is bringing countries all around the world to a hold. It's not just the virus itself that has healthcare professionals worried but rather the lack of medical instruments. A local Park Lake business has experimented to approach the healthcare crisis with the help of 3D printing.
Edit: Da Vinci's 3D Lounge has since ended its production but is happy to see other small businesses join into the efforts as well.
With the Coronavirus COVID-19 creating an international health crisis and medical supplies in high demand, a business from Lake Park, Florida has tested manufacturing its own face shields, using the magic of 3D printing.
Saving Lives with 3D Printing
Da Vinci's 3D Lounge is actually just a school that offers 3D printing services and classes but with the design and idea from a New York couple, they experimented with printing their own face shields to support the struggling healthcare workers. The owner Alex Lorenzo, who is glad to have contributed and supported the healthcare professionals, said:
"Every day I come in and I get to make things. The idea that I'm making something that might save a life or certainly protect somebody is a wonderful feeling."
Lorenzo originally set himself the goal to print and assemble about 200 face shields a week. With his shields, infectious droplets are unable to get into a person's face, still, the shields were designed to wear at COVID-19 testing sites only, since healthcare workers still need to additionally wear a face mask underneath the shield when helping patients with infectious diseases.
Everyone Can Do It
The advantage of 3D printing supplies is that basically everyone with a 3D printer and the template can do it. This way even people at home could be able to contribute. Additionally, there are also several other approaches on how to use 3D printing resources amidst the Corona crisis: in Germany, the German Aerospace Center (DLR) is using its rapid prototyping for manufacturing medical supplies and Additive Manufacturing Austria (AM-Austria) has created a contact point to coordinate between 3D printing resources and medical supply requests (Note: Some links are only available in German).
You see: The print community is stepping up everywhere to pull out all its stops to fight the Coronavirus and support the medical professionals at the front lines. And it doesn't stop at manufacturing face shields. Former MIT student Stephen Powelson has published an open spurce emergency ventilator, the E-Vent, the Polish company Urbicum created VentilAid and Australian doctor Alexander Clarke published a flow restriction device. The print community is coming together all around the world – and we love to see it!
We are always amazed to see what 3D printing technology can do. It doesn't only change lives, it is able to protect them. Would you contribute like Alex Lorenzo did at his business?