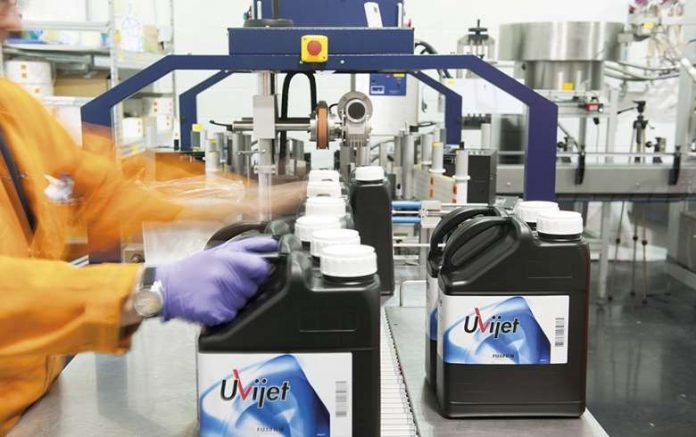 Fujifilm's claim that Nazdar infringed its patents in the creation of the 702 and 703 UV inkjet inks has been confirmed after an appeal was rejected.

In 2017, Fujifilm Speciality Ink Systems filed a suit against Nazdar's US and UK operations, as well as German distributor Zero, over claims that the two products infringed Fujifilm's patents by claiming to be chemically compatible with the original inks for Arizona and Fujifilm Acuity printers.
In September 2018, the Regional Court of Düsseldorf ruled in favour of Fujifilm and the Higher Regional Court of Düsseldorf seconded this decision in November last year. In January, the Federal Patent Court of Germany rejected one nullity appeal made by Nazdar and is set to make judgement on a second that was made in mid-February.
Fujifilm Speciality Ink Systems R&D director Rob Fassam said: "I am delighted that the Higher Regional Court in Düsseldorf has confirmed our position and the first instance judgement. This sends a clear message to anyone thinking of infringing our intellectual property.
"We invest significant time and resource developing new and exciting technology that benefits the inkjet industry. We will continue to protect our investment by filing patents that cover our technology and will take appropriate action against those who infringe."
The patents in contention were Fujifilm's EP 1 803 784 B3 and EP 2 383 314 B3 ink patents registered in Germany, protecting specific inkjet ink compositions geared for flexibility, jetting performance and adhesion.
The patents were used in the formulation of the company's Uvijet inks.
Fujifilm sued for infringement on two counts – first, the chemical composition of Nazdar's initial inks and, second, Nazdar's continued marketing of the inks' compatibility with the Arizona and the Acuity even after the manufacturer changed their chemical composition.