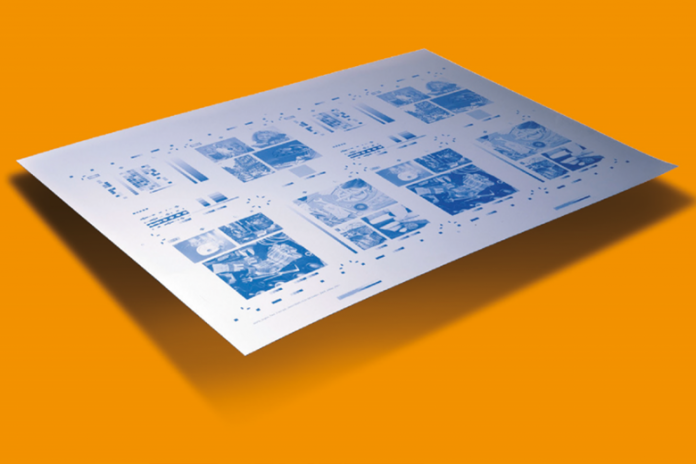 Agfa has described its Q1 results as "solid" although its offset printing business had begun being affected by the Covid-19 pandemic, exacerbating "already tough conditions in this industry".

Sales in the three months to 31 March decreased by 4.4% to €501m "due to the issues in the offset printing industry, the refocus on higher margin activities in several business areas and the first effects of the Covid-19 pandemic," Agfa said.
Gross profit margin improved from 32.7% to 33.9% year-on-year, as the group benefited from its focus on "quality turnover" and improved service and manufacturing efficiencies.
Sales and administration expenses reduced from 22.6% of revenue in the first quarter of 2019 to 21.5% this year. R&D spend was only slightly down at €36m.
President and CEO Pascal Juéry said: "Despite some impact of Covid-19 on our activities in the printing industry, we delivered a solid set of results and we generated strong cash flows. Our program to reduce working capital continues to be successful. It allowed us to further lower our net financial debt to a very healthy level."
Net debt reduced from €106m at the end of 2019 to €69m at the quarter end.
Sales at its Offset Solutions division were down 5.8% at €187m.
"The sales coming from the alliance with Lucky HuaGuang Graphics were not able to compensate for the structural decline of the offset markets and the effects of COVID-19 pandemic, which in the first quarter had an impact on the business in China," Agfa said.
EBITDA losses at the division reduced from €3.6m to €1.4m.
The impact of the pandemic on advertising and commercial activities "will lead to lower print volumes" and demand for printing plates in coming quarters.
Agfa said the division had implemented cost containment plans, working capital measures and other actions to improve profitability and to adapt its activities to the worsened market situation.
In Q1, to address the impact of the COVID-19 pandemic it temporarily stopped the production of printing plates in its plants in Leeds, at Pont-à-Marcq in France, while production at its Wiesbaden plant in Germany was "temporarily scaled back".
A spokesman told Printweek the shutdown measures in Leeds and France were still ongoing.
"Our strategy is (even before Covid-19) and remains to adapt our production capacity on the changing market demand."
However, the supply of plates to customers is not affected, said Eddie Williams, Agfa's head of sales for commercial print: "There is absolutely no issue with the supply of any plate product. Our plant in Germany can cope with all the current demand, and we are monitoring demand on a weekly basis."
Sales at the group's Digital Print & Chemicals division were down 14.2% at €74.3m.
"In inkjet, the ink product ranges performed well. On the other hand, many companies are postponing investments in high-end large-format printing equipment due to the Covid-19 pandemic. As this market almost came to a standstill in March, a strong Covid-19 impact will also be visible in the coming quarters," Agfa said.
Despite the adverse conditions, it reaffirmed that inkjet was still an important growth engine for the group and stated: "The company continues to explore promising business opportunities in new market segments".