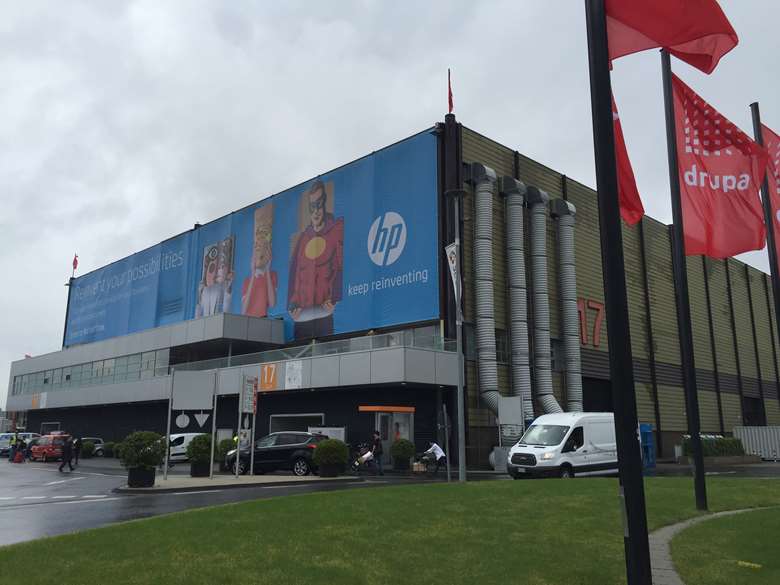 HP, Drupa's biggest exhibitor, has pulled out of next year's show as well as from sister event Interpack.
The industry giant had originally planned to showcase its huge product portfolio by taking over all of the 8,300sqm Hall 17 at the Messe Düsseldorf, as it did at the last Drupa in 2016.
However, in common with a raft of other exhibitors HP's plans have been severely impacted by the Covid-19 situation.
In a statement, a HP spokesperson told Printweek: "In light of the Covid-19 pandemic, the health and safety of our employees and customers remains our highest priority and therefore HP will not have a physical presence at Interpack and Drupa 2021."
While Messe Düsseldorf was unable to comment at the time of writing, Printweek understands that it has not received a written confirmation of cancellation from HP for Interpack and Drupa 2021.
HP's withdrawal is viewed as the most significant yet, and follows a number of other big names deciding not to participate, including stalwart exhibitors Heidelberg, Fujifilm, Komori, Xerox, Kodak and Bobst.
A raft of Chinese and German exhibitors have stood firm, including the world's second-biggest press manufacturer, Koenig & Bauer. Landa founder Benny Landa recently said that Landa would be at the show as long as it was safe for the firm's employees and customers. 
Last week Kodak announced that it was pulling out of Drupa for the same reasons as HP.
Commenting on a subsequent Printweek post on LinkedIn, Francois Martin, the former head of global marketing at HP's graphics solutions division, said: "We all would have loved to attend Drupa 2020 but the world has changed. Until we have the Covid-19 eradicated, we need to adjust to a new reality.
"The challenge is to change habits and to accept the current world and the consequences. Nothing against any trade fair but the need to be realistic. The next real and true Drupa will be in 2024. Anything before remains at risk. Vaccine will take time."
Another seasoned Drupa exhibitor said that large overseas exhibitors in particular were in an difficult situation due to the lead times involved and the level of financial commitment required.
"It's too soon. Things are so unpredictable at the moment. It could be lovely by then [April 2021] but we just don't know," he said.
Drupa 2021 is scheduled to run for a reduced period of nine days from 20-28 April, and is preceded by Interpack, which shares some common exhibitors, and runs from 25 February to 3 March.
Messe Düsseldorf is also running a new 'Hybrid Drupa' online, which goes live next month.
According to the latest data from John Hopkins University there have been more than 33m known cases of Covid-19 worldwide, with the number of deaths nearing one million. The US, India and Brazil have recorded the largest number of fatalities.