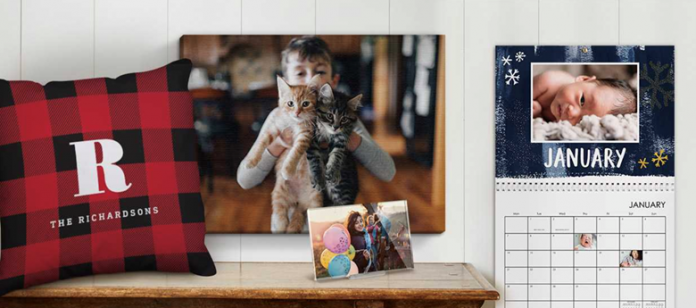 The mammoth task of transferring the Boots Photo service over from Snapfish to the pharmacy chain's new provider is underway.

Germany-headquartered photo and online printing giant Cewe won the contract from incumbent Snapfish at the end of last year.
Boots Photo has now informed its users that Cewe will take over from 13 May, and that customer information currently held by Snapfish will be securely transferred to Boots and CeWe.
In the communication, Boots said that customers would also be able to transfer their stored images "soon".
"If you have images stored on bootsphoto.com, Boots will soon be offering the opportunity to have these transferred too, so you can take advantage of a great new photo storage platform.
"Unless you've opted out, we will let you know about how to do this shortly. Please note, when the new site launches, these images may take up to four weeks to appear in your new account, but we will work to have these added as soon as possible," it stated.
Boots said customers with existing photo projects would need to complete their order and purchase via the Snapfish platform as usual before 13 May.
Snapfish is part of the District Photo group of businesses headquartered in the USA. UK print wing Harrier is based in Newton Abbot.
Printweek could not reach Harrier for comment at the time of writing.
The transfer will result in Cewe becoming Boots' exclusive partner for photo services in the UK and Ireland.
The deal includes products ordered via the Boots Photo website as 'Bootsphoto powered by Cewe' and in more than 1,000 Boots branches.
Cewe said that around 2,500 Cewe photo stations and product displays would be set up at the point-of-sale.
Customers will be able to print instant photos in-store, as well as ordering other products such as photobooks, cards and calendars.
Cewe's group sales increased by 10.1% last year to €714.9m (£628.6m) on the back of strong growth at its photofinishing business. Its UK production site is in Warwick.
Separately, Cewe said that as of the beginning of April it was implementing additional cost reduction measures because of the coronavirus pandemic.
"The impact of the coronavirus pandemic, particularly restrictions imposed on business and on the economy in many European countries, are currently causing turnover and workloads to fluctuate considerably," the group said.
It said new arrangements would apply for all three business segments: retail, photofinishing and commercial online printing.
"The proportion of short-time work may vary quite distinctly in the different corporate and operative divisions. The board of management and employee representatives have concluded agreements enabling capacities to be specifically and flexibly adapted in the event of a lack of work as a result of the coronavirus crisis. In the segments concerned, Cewe backs up the income of employees beyond the scope of legal requirements in many cases."
Cewe also said the virus situation meant it was currently "impossible" to make any reliable financial forecasts for the coming months or for the year as a whole.