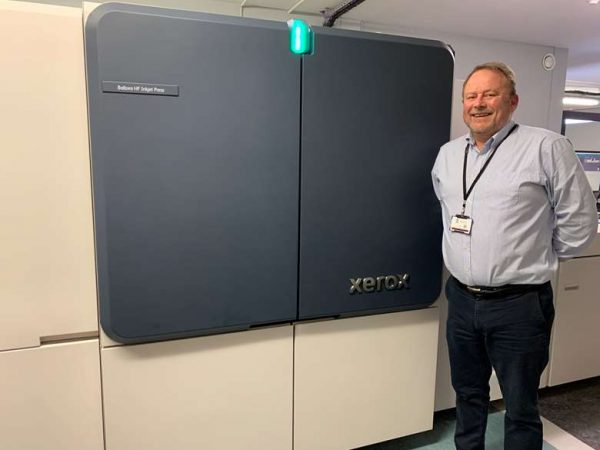 MailaDoc has become the first UK company to install a Xerox Baltoro inkjet press, which it will use to increase the capacity of its hybrid mailing service.
The new press was installed in December and supports the Bridgwater-based company's OfficeMail standard hybrid mail service and its SmartMail intelligent hybrid mail output, as well as the firm's white paper personalisation department.
It came in just before Bakergoodchild also took delivery of one of the machines in December, following Xerox's launch of the device in July,
MailaDoc managing director Jon Horler said: "During the early part of last year, we reviewed the marketplace and decided to continue our long-term business partnership with Xerox. The Baltoro uses High Fusion inks and runs at 300 A4 duplex pages per minute on coated and uncoated stocks.
"Xerox installed the first Baltoro in the UK during the early part of December and is part of MailaDoc's continued investment strategy to maintain the growth of the company over forthcoming years."
Xerox's Baltoro platform supersedes the Brenva, using High Fusion inks through W-series inkjet heads for print resolution up to 1,200dpi without the need for primers or precoats. It runs at print speeds up to 197ppm A4 simplex and 300ppm A4 duplex, running automated intelligence technology for workflow and colour management.
A 'K-only' mode lets the machine cap its CMY heads to reduce usage for mono work.
Xerox Production Systems UK general manager Nick Bridge added: "For MailaDoc, a forward-looking and innovative business, the new Xerox Baltoro HF is a platform to deliver growth through faster turnarounds and improved production efficiency. This investment will enable the company to continue delivering a high-quality service to their current customers while also taking their business operation on to a new level."
MailaDoc is a subsidiary of Bristol-based technology managed services provider ITEC Group, having been acquired in 2018 and allowing MailaDoc to expand the reach of its services across the UK. The mailing house has had a longstanding relationship with Xerox, having taken on its 10th device from the manufacturer, an iGen 5, in 2016.