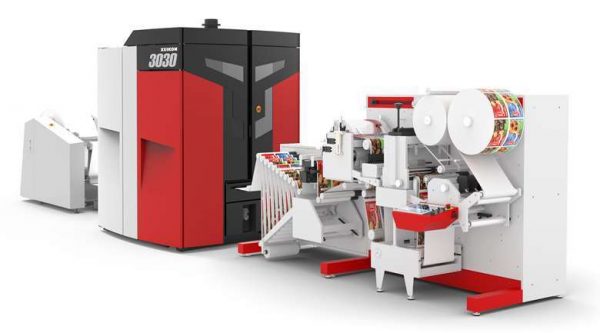 Xeikon has begun the roll-out of its new Rex range of remanufactured digital presses to open up its technology to broader range of customers, with the first being its Xeikon 3030 Rex label system.
Priced at circa €197,000 (£164,000 approx), the 3030 Rex runs on a 330mm web width and, according to Xeikon, offers an entry into the market for smaller firms where the labels field usually demands investments up to £1.2m despite an average investment threshold around £250,000.
The Rex programme will be further rolled out in the future to include further remanufactured Xeikon presses as affordable propositions for printers.
Director of product management Jeroen Van Bauwel said: "Xeikon has been offering digital presses into the market for more than 30 years. But often our customers' digital business runs faster than their press and after a few years they already need to re-invest in a faster model.
"The returned press still has a long lifetime ahead so with our Rex programme we are remanufacturing these older presses by running them through our factory, implementing all recent updates and upgrading the digital front-end to the latest version of our workflow: X-800 6.0. The presses that have gone through the Rex programme are then offered again into the market at a very attractive investment cost.
"Through the REX programme, we are making our well-known digital presses accessible to converters new to digital, with limited investment budgets."
The Xeikon 3030 Rex is a dry toner press that prints in colour plus opaque white. It is certified for food safety and prints 1,200dpi at up to 9.6m/min.
Xeikon also confirmed that any remanufactured press sold through the Rex programme will come with the same warranty as all new Xeikon presses.