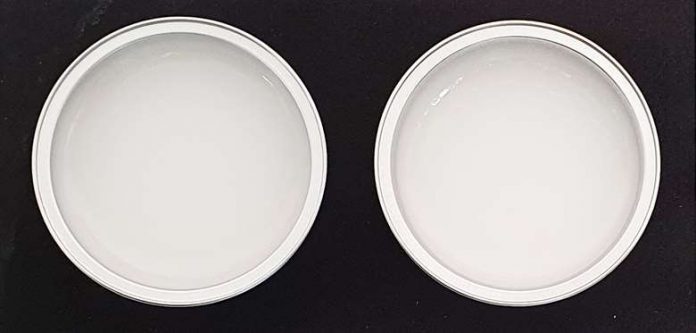 Ink manufacturer Siegwerk and recycling specialist APK have successfully completed de-inking trials of twofold printed low density polyethylene (LDPE) films.
The successful trial took place earlier this year, with APK testing its solvent-based recycling technology, Newcycling, on a number of heavily inked LDPE-film samples printed with Siegwerk's CMYK inks. According to the two firms, the successful trial brings the efficient recycling of flexible packaging a step closer.
The films were treated with the Newcycling solvent and dissolved before the resulting polymer solution was passed through a filter unit to remove the dispersed inks.
The de-inking tests for the cyan, magenta and black samples produced a 'near-virgin' transparency, while a marginal yellowness remained after treatment of the yellow sample.
The Newcycling technology allows the polymer's molecular structure to remain intact throughout the entire recycling process, unlike chemical recycling – and as a result, the energy that is invested into polymerisation is preserved.
Additionally, Newcycling recyclates (rPE, rPA) have a much lower carbon footprint, producing between 47% and 88% fewer emissions compared with virgin plastics.
Hagen Hanel, head of APK's Plastics Recycling Innovation Centre said: "In line with the principles of the EU Green Deal and the new Circular Economy Action Plan, our Newcycling technology aims at closing cycles for flexible packaging solutions that are deemed 'unrecyclable' up to now."
The success of the trial is a milestone in the packaging recycling world, Klaus Wohnig, chief executive of APK added.
"The goal of a quality-driven recycling process is to create a recyclate, which is as transparent as feasible and which can once more be reused in packaging applications," he said. "Successful de-inking is essential."