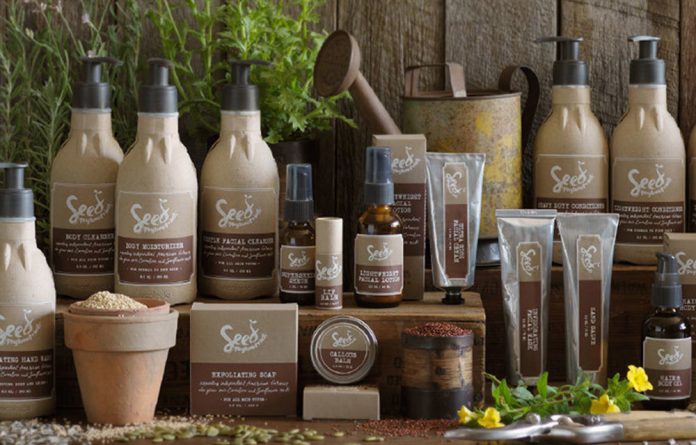 Paper, when used as a packaging material, has many advantages – it's cheap, recyclable and lightweight. Cardboard packaging for substances that are wet or which contain lipids used to have additional internal coating. However, innovative technology has given rise to an alternative cardboard-based solution for certain types of cosmetic packaging which enables the majority of plastics to be replaced by organic-based and paper-like materials.

THE PAPER BOTTLE FROM L'ORÉAL


L'Oréal is the first cosmetic company in the world to join the Paper Bottle Community project from the Paper Bottle Company (Paboco®). This is a joint venture between the paper packaging material provider BillerudKorsnäs and other packaging specialists. The objective is to manufacture completely organic-based and recyclable bottles from wood fibres in the future.
L'Oréal is planning to launch the paper-based cosmetic bottle onto the market in 2021. In addition, this beauty giant wants to switch their complete range to exclusively refillable, reusable, recyclable or compostable cosmetic packaging by 2025.
L'Oréal plans to bring its first cardboard-based cosmetic tubes for shampoos that are mostly made of organic-based and paper-like materials onto the market in 2020. Plans have also been made to extend the new packaging solution to the skincare product segment in the same year.
PAPER BOTTLE AND LABEL WITHOUT ADHESIVE
The packaging for the product range for the L'Oréal USA brand "Seed Phytonutrient" is made from recycled or recyclable compostable material. Now the company is going a step further and is no longer using adhesive in the packaging process. Interweaving flaps fix the outer and inner shells together with each other and ensure sufficient stability. The paper cosmetic packaging is made of a combination of minerals and paper fibres, making it water resistant. In addition, the containers can be sent folded up, which increases efficiency during transportation. As an additional extra, each Seed Phytonutrient product also contains a packet of seeds that the customer can plant, inspiring them to contribute to maintaining the circle of life.