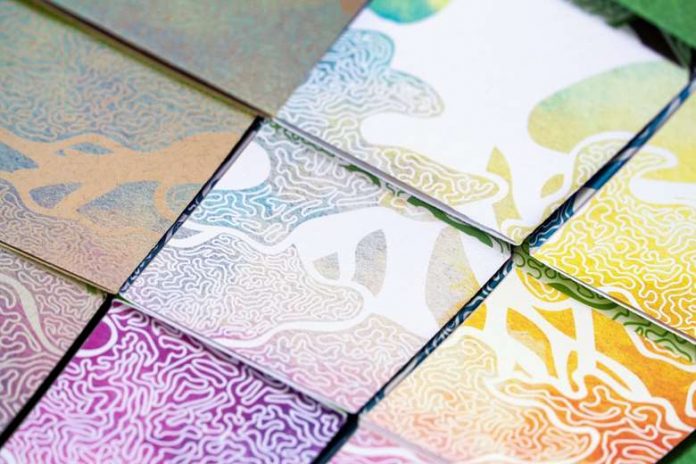 Monadnock Paper Mills has launched a new coated board it describes as the "new face of premium packaging".
The 200-year-old US paper manufacturer's Monadnock Envi PC 100 Coated Performance Board is a smooth, cool white grade that is FSC certified and made from 100% post-consumer waste recycled fibre.
It is targeted at luxury packaging applications including cosmetics, fragrances, wine and spirits and high-end fashion and tech products.
"The world's leading brands have been clamouring for a sustainable, high-performing, and beautifully coated packaging material and that's exactly what Envi PC 100 delivers," said Julie Brannen, director, sustainability solutions at Monadnock.
"We are excited to share this new packaging portfolio that provides a premium alternative to run-of-the-mill and unsustainable commodity board."
The new coated board, which is manufactured carbon neutral using wind-generated electricity, is available in B1 sheets in weights from 358gsm to 440gsm. It joins the bright white Envi PC 100 Uncoated Performance Board in Monadnock's packaging range.
Available with single-sided coating as standard, it can also be specified with both sides coated.
Monadnock products are available in the UK from GF Smith.