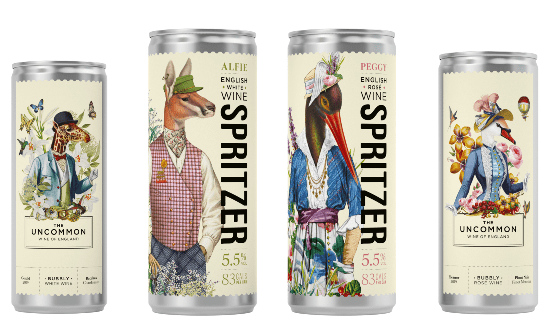 English sparkling wine brand The Uncommon has launched bubbly wines and spritzers in a can.
Two new light creations have been added to the line up – Alfie, an English White Wine Spritzer, and Peggy, an English Rosé Wine Spritzer.
With production reaching over 200,000 cans in year-three, the carbon-positive canning process with multipacks made from upcycled, recycled and/or recyclable materials.
The sleek, single-serve, aluminium cans feature attractive designs of the brands signature images of well-dressed 1century gentlemn and ladies clothing but with animal charcters.
The typography is also true to the branding, bold but also spaced out.