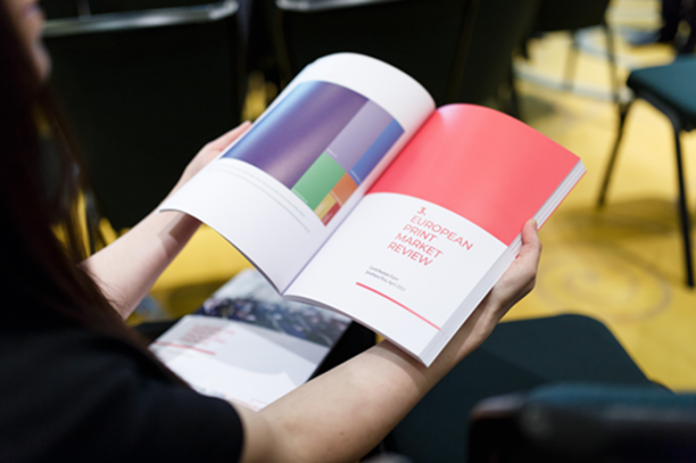 Intergraf has published its annual Economic Report on the European printing industry, including the impact of Brexit and the Covid-19 pandemic.
The new 180pp report The Evolution of the European Graphic Industry contains information about the 27 EU member states, and also includes the UK, Switzerland and Norway.
It uses official statistics from Eurostat, and incorporates historical information and comparisons between different countries.
Information on current industry trends is provided by Intergraf's member associations, which include the BPIF.
The new edition includes forecasts about the impact of the Covid-19 pandemic, as well as print-related information about Brexit.
The report also features a four-year forecast from Intergraf's research partner, Smithers.
The report is available free of charge to printing companies that belong to a member federation, and is available to purchase by non-members for €290+VAT for hard copy, €390+VAT for a digital version.
Brussels-based Intergraf is the European federation for print and digital communications, and works closely with the European Union to "promote and protect the interests of the European printing industry".
Its member federations span 21 national printing federations from 20 countries and represent "a large portion of the printing industry in Europe".
More information, plus abstracts of the content, is available on Intergraf .