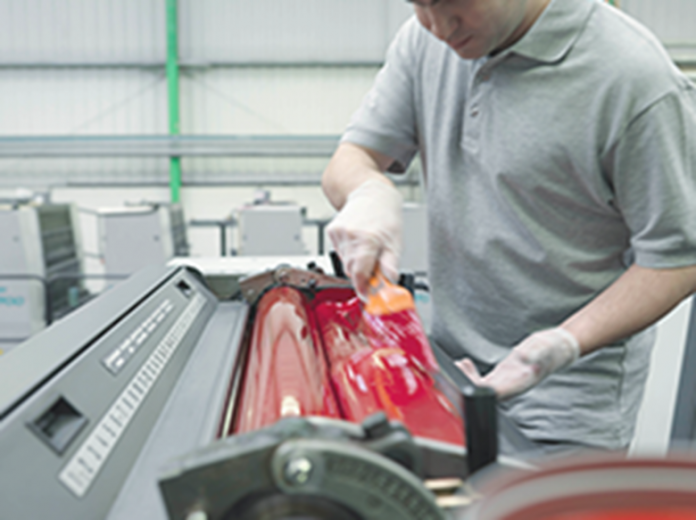 Sheetfed printers are beginning to take action to reshape their businesses as customers emerge from lockdown.

CPI Group has begun a consultation at its CPI Colour operation in Croydon, over an unspecified number of redundancies.
In a statement the firm said it was restructuring its operations "due to the impact of Covid-19 pandemic on current and anticipated future trading".
"Since the start of the pandemic we have seen many of the major markets in which we operate either significantly reduce or disappear completely. There is ales revenue they deliver to our business will recover in the medium-term future," the firm said.
"Consequently, we are entering a consultation period with our employees in order to re-size the company to reflect the current, and foreseeable market demand."
There had been industry speculation that the site could close, but managing director Alison Kaye told Printweek that was "categorically not" the case.
CPI has also just appointed Catherine Rossiter in the new role of chief restructuring officer. She comes from outside the industry and joined the group last month.
Separately, according to local media reports in Wales, Cambrian Printers is poised to launch a consultation with the 60-staff at its Aberystwyth operation over a proposal to relocate manufacturing to another part of the group, Pensord in Blackwood, South Wales.
In a statement, Darren Coxon, group managing director, said: "Cambrian was purchased a little over three years ago with a determination to continue the tradition of printing in Aberystwyth long into the future and  despite Brexit and difficult trading conditions over that period, we have been successful in making progress and had returned the Cambrian business to profit in 2018 & 2019.
"However, we are certain we are not alone in saying that the crisis we now face, in the wake of Coronavirus, is a mountain to climb and so we are considering what changes we need to make to ensure the continuation of the business. Communication with employees is at a very early stage and as we are yet to commence formal consultation with the employees it would not be appropriate to comment any further at this point."
The commercial print market has been badly affected by lockdown measures that all-but-halted work for retail, hospitality and leisure customers.
Printweek understands that Gemini Print Group is also consulting with the circa 15 staff at its Bristol satellite operation, with a view to relocating production to its main Shoreham site.
In statement Gemini Print Group managing director Steve Cropper said: "Our focus at the moment is the affected staff, this is a challenging time for the entire industry. Like every business we've had to make some difficult decisions to ensure the long-term future of the business."
Bishops Printers in Portsmouth is also understood to have completed an individual consultation process with its staff that began in May. Further details were unavailable at the time of writing.
Printweek can also confirm that DCL Print, which has operations in Crawley and Wotton-under-Edge, appointed administrators from FRP Advisory earlier this week. The firm offers a range of printing services including sheetfed litho and wide-format. Managing director Simon Smode could not be reached for comment at the time of writing.
The collapse in the overall demand for print caused by the pandemic is having a huge effect on companies across the industry, including printers, manufacturers and suppliers.
Upcoming changes to the government's Coronavirus Job Retention Scheme (JRS), known as the furlough scheme, have also created an impetus for firms to crystallise their future plans.