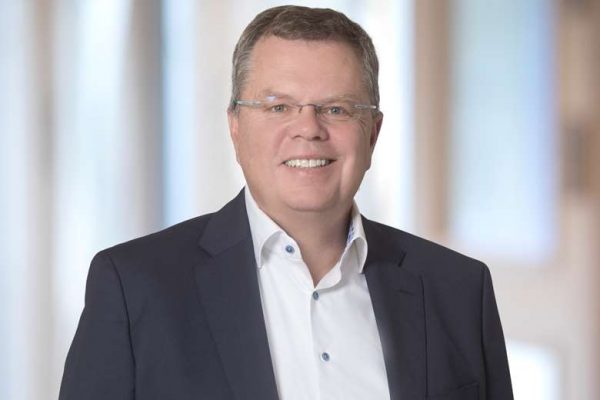 Bradford-based label printer Watermill Press has been acquired by Swedish company Nordvalls.
The deal was completed last Friday (6 March) and sees Nordvalls establish its first production site outside of Sweden.
Watermill, which had supplied one of Nordvalls' sister companies for years, will remain based at its existing site and there are no changes planned to the firm, with all of its 28 staff staying on, Dale Deacon remaining as its managing director, and its name being retained.
Established in 1994, Watermill Press specialises in product identification labels and counts food industry retailers among its main clients. Its turnover of around £8m takes Nordvalls' turnover up to around £32m, while the deal boosts its headcount to 132.
Nordvalls managing director Patrik Jenemark said Watermill was a good complement to the firm's two existing label printing facilities in the Sjöbo and Kungälv areas of Sweden.
He told Printweek: "We are looking to grow with profitability and believe the way to do that is through a mix of growing with existing and new customers and acquiring businesses that complete the Nordvalls portfolio. We're always interested in well-managed, service-minded label manufacturers in the northern part of Europe that have modern technical equipment.
"Nordvalls brings to Watermill a lot of experience and vice versa – Nordvalls as a company has been around since 1907 [and has] the financial strength to assist with investments which can help Watermill continue to grow and expand."
He added: "The Swedish production sites will continue their focus on Sweden and Scandinavia. With the addition of Watermill to our company we look forward to share and exchange knowledge and become even stronger in labels for identification.
"We understand that Watermill has a good reputation amongst its customers and that the company has a lot of in-house expertise and knowledge. We hope to be able to take part of that."
Through the acquisition Watermill, which operates 10 AB Graphic International Omega label converting lines, has also become part of Lübeck, Germany-based PID (Possehl Identification Solutions) Group, which acquired Nordvalls in 2017.
Watermill's Deacon said: "We are pleased and excited about Watermill joining the Nordvalls labelling group. Being part of a larger European group of labelling companies will enable us to offer a wider range of products and services to our blue-chip UK-based customers going forward."