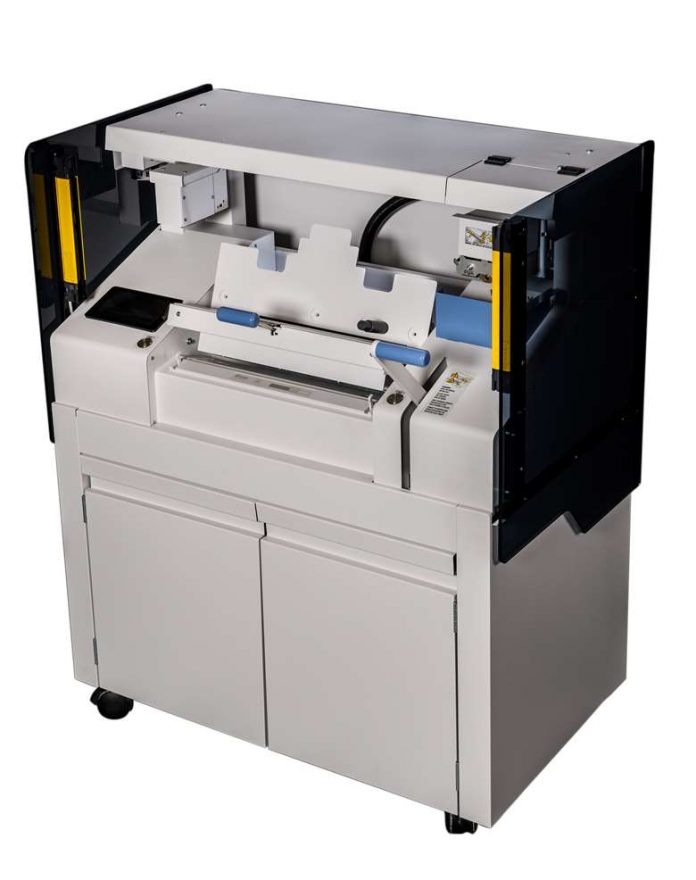 Ashgate Automation has launched a new semi-automatic PUR and EVA binder for hard- and softback digitally printed books.

The Fastbind Pureva Smart binder can bind books up to A3 portrait format and features a touchscreen user interface for simple makereadies. Users input the cover and paper type and format, from the set pre-set programmes and the binder then automatically adjusts the settings.
"The Fastbind Pureva Smart will meet the demands of our customers who want ease of operation, consistency and speed that automation brings for longer runs, although it is equally efficient for single copies upwards," said Ashgate managing director Lewis Price.
Automated functions on the £15,000 device include microcut Roughener spine roughening, gluing and nip roller controls as well as a "fast" auto-cleaning programme.
The compact binder can produce up to 180 books per hour and can bind books from 2.5mm to 45mm and up to 335x455mm. Maximum cover stock weight is 400gsm.
According to Ashgate, it can be configured with the Fastbind's first semi-automatic cover maker, the Casematic Smart A46Z. The £4,900 unit can be run inline with the Smart binder, or standalone for the production of applications including restaurant menus, ring or conference binders and luxury cases.