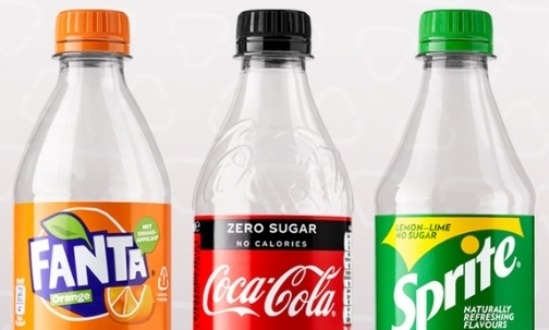 Coca-Cola European Partners (CCEP) is to switch to plastic bottles made from 100% recycled plastic (rPET) in Netherlands and Norway.
Coca-Cola in the Netherlands has announced that from next month it will transition all its locally produced small plastic bottles to 100% rPET, including Coca-Cola, Sprite and Fanta. Large plastic bottles will follow in 2021, making it the second market to transition its locally produced portfolio to 100% rPET.
The switch will eliminate the use of more than 10,000 tonnes of new virgin oil-based plastic, amounting to a 21% reduction in the carbon footprint of its plastic bottles per year compared to the rPET level before the transition, when the portfolio in the Netherlands already consisted of more than 50% recycled PET.
Next year Coca-Cola in Norway will transition to 100% rPET for all plastic bottles that it produces locally, removing around 4,300 tonnes of new virgin oil-based plastic annually.
The soft drinks giant has already taken similar steps in Sweden.
Coca-Cola said a key enabler for the switch to 100% recycled plastic material in the Netherlands and Norway is the 'rapidly expanding and effective' Deposit Return Schemes operational in both countries.
Joe Franses, Vice President Sustainability at Coca-Cola European Partners said, "This announcement provides a compelling case for the role that Deposit Return Schemes can play in the creation of local circular economies for beverage packaging. Markets with well-designed DRS such as those in Sweden, the Netherlands and Norway not only have high collection rates but also have the capacity to collect a higher grade of material with less contamination."