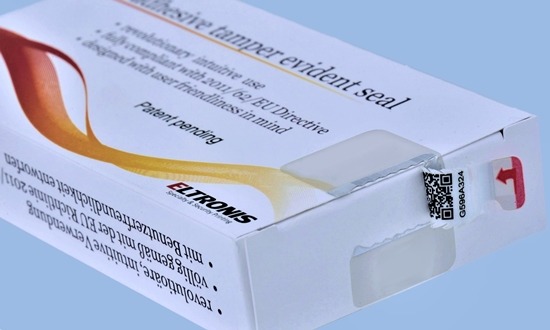 Speciality security printer Eltronis is warning of a continued surge in counterfeit goods since the outbreak of Coronavirus.

The UK headquartered firm has reported a 20% increase in enquiries for its brand protection and track and trace solutions since the outbreak of Coronavirus.
The majority of the new enquiries have come from the pharmaceutical sector, reflecting the rise in public demand for immunity and health protection against the virus.
The International Hologram Manufacturers Association (IHMA) recently warned of criminals profiting from the Covid-19 crisis, highlighting the urgent need for more investment in anti-counterfeiting technologies .
Eltronis, which recently opened its European head office in the UK in Oxfordshire, delivers security and authentication solutions to leading global brands in the pharmaceutical, automotive, security, brand protection and industrial sectors.
The message from the IHMA coincided with alerts about counterfeit goods from Europol and EUIPO, particularly regarding the international trade in fake pharmaceuticals, which is worth in excess of $4bn.
Eltronis patented products provide quick and trusted authentication checks, and can be integrated into a range of label and packaging applications and combine with other technologies such as Eltronis' in-house track and trace system.
Pete Smallwood, business development manager at Eltronis, said: "Since the outbreak of Coronavirus we have seen a significant increase in the number of anti-counterfeit enquiries we have received, largely from our pharmaceutical customers.
"These enquires have not only come from our traditional markets but also from further afield, with projects throughout Europe, the Middle East and a number of specific requests in Indonesia and the Far East.
"Having an effective brand protection strategy is now an essential part of today's medicines and pharmaceutical goods, ensuring they meet all legislative requirements, as well as enabling examiners and consumers to clearly verify the authenticity of the products in the market and protect themselves from fakes."