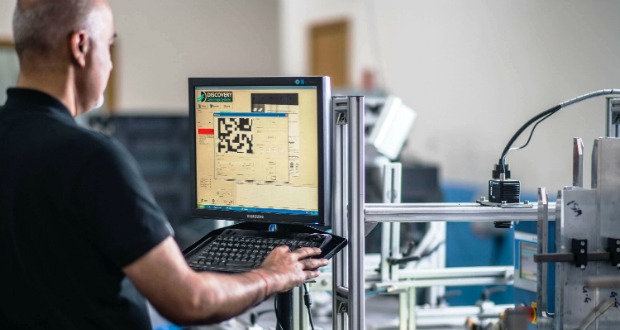 Domino Printing Sciences has announced its purchase of Lake Image Systems, a producer of automated, vision-based inspection systems, for quality control and data verification.
The acquisition comes as part of Domino's ongoing commitment to 'Do more' to deliver best-in-class customer experience through products, services, and expertise, that help customers improve production efficiency and cut manufacturing waste. The company recognises that with the growth of Industry 4.0, intelligent inspection and validation has become increasingly important to global customers within both digital printing, and coding and marking applications.
The company said the acquisition will bring proven solutions into the Domino portfolio and provides customers with the opportunity to benefit from Lake Image Systems' industry-leading expertise and create production lines with greater intelligence and product accuracy.
Lake Image Systems' product range includes high-tech camera and lighting applications, and industry-leading image data management software, which combine to produce sophisticated, intelligent vision systems for quality control and data verification purposes. By integrating vision systems into existing production processes, customers can benefit from real-time monitoring of print throughput, allowing issues with print quality and data accuracy to be identified and rectified as they emerge.
Prior to the acquisition, Domino and Lake Image Systems worked together for more than 20 years, on projects to supply vision solutions for data verification to Domino's commercial and digital printing customers.
"Our acquisition of Lake Image Systems will expand our coding and marking hardware and software portfolio and further enhance our ability to deliver high-performance, integrated coding solutions," says Robert Pulford, chief executive at Domino. "The team's strength in the inspection solutions market and expertise in camera-based print quality and variable data verification solutions will enable our customers to increase production efficiency, reduce manufacturing waste, and grow smart, sustainable manufacturing operations. In addition to Lake Image's similar approach to hardware and software integration, the company shares many of the same values as Domino, with a determination to service its customers to the highest possible standards. This ensures a seamless transition for its expert consultants and technologists."
Lake Image Systems is a trusted name within the field of vision inspection, with many years' experience working on designing, developing, and manufacturing intelligent camera systems for the commercial printing, labelling, packaging, and mailing industries.