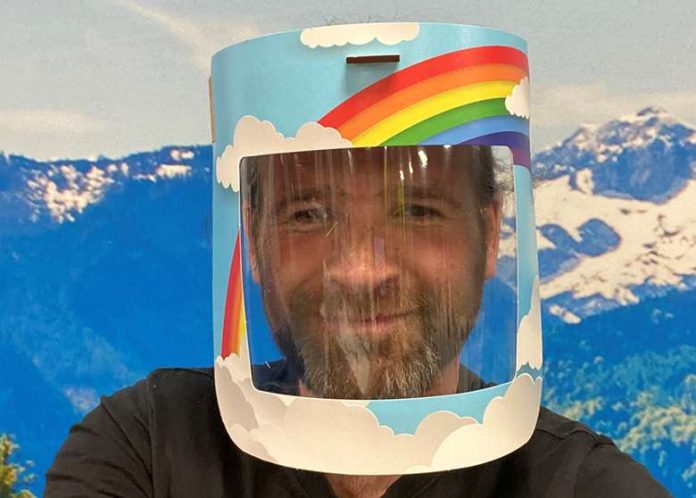 Wide-format printer Imageco has refocused its operation to produce free PPE equipment for a range of local hospitals, care homes and hospices, targeting 3,000 items per week despite furloughing more than 80% of its workforce.
At the onset of the lockdown, the Leeds business ceased the majority of its commercial operations and furloughed 25 of its 30-strong workforce as work from its retail and events clients vanished overnight.
"As a team we're all about bringing creative ideas to life and clients know us for our innovative approach, so I was convinced we would be able to come up with a way we could help," said co-owner Nathan Swinson-Bullough who led an MBO at the business with fellow co-owner Simon Harrison in 2015.
The adjustable visors are being supplied to frontline staff at hospitals, care homes and hospices in Yorkshire and across the UK.
"When we started out on this initiative though I didn't realise how big it would become," said Swinson-Bullough.
Ops manager Edward Hillam developed a cutter to produce the face shields, using PVC and plastic fixings that the firm had in stock to trial production.
"Producing the adjustable visors turned out to be relatively straightforward and we were able to give the first 160 we made to the neurology team at Leeds General Infirmary," said Hillam.
The firm subsequently set up a Just Giving page to help ramp up production and has been supported by trade body Fespa UK, which helped identify organisations that needed the face shields, and South Yorkshire Police.
"We are staggered at how it has all snowballed. People's generosity, whether donating money or giving their own time, has been incredible, said Swinson-Bullough.