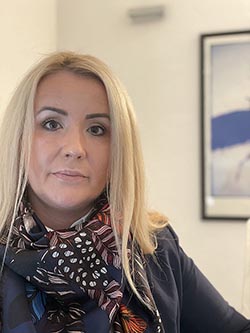 Dr Bernd Heusinger passes IR responsibilities to Lena Landenberger
With the establishment of a department devoted specifically to sustainability under the supervision of the new board spokesman Dr Andreas Pleßke, Koenig & Bauer is intensifying its activities in a field which is seen as immensely important for the future development of the company group. Employees (social responsibility), environment (ecological responsibility), governance, society & outreach and integrity & compliance are the five pillars of the Koenig & Bauer sustainability concept. The concept was elaborated on the basis of Agenda 2030 of the United Nations, whose 17 Global Goals aim to secure sustainable development on the economic, social and ecological levels. Dr Bernd Heusinger, who has served Koenig & Bauer in various functions since 1999, will be assuming responsibility for the new sustainability remit alongside his current corporate office duties for the supervisory board of Koenig & Bauer AG. The area of investor relations, which falls under the mandate of Chief Financial Officer Dr Stephen Kimmich, will be passed on to Lena Landenberger with effect from 1st January 2021.
After graduating with a degree in business law, Lena Landenberger began her career in the auditing division of Ernst & Young AG. Subsequently, she spent three years at ElringKlinger AG in the department for investor relations, business press and corporate communication. She then moved to Heidelberger Druckmaschinen AG as investor relations manager in July 2011 and studied for a Master in Business Law (LL.M.) parallel to her work there.