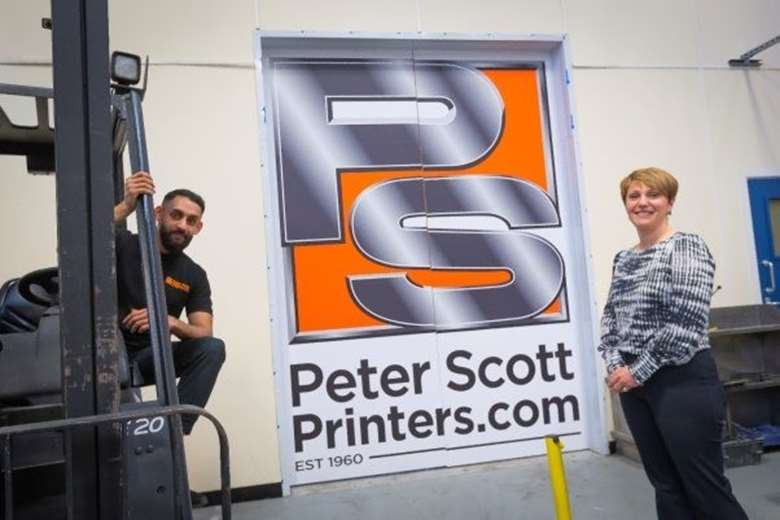 Peter Scott Printers has started a new apprenticeship scheme to train the next generation of printing professionals.
The Burnley, Lancashire-based business has been working with North Lancs Training Group to create the opportunity. Together they will be teaching new apprentice Waqas Ahmed about all aspects of the business, including digital and litho printing, finishing, cutting, foil blocking and embossing.
Ahmed has already been on a forklift training course and the business said it has much more planned for the future.
Chris Sherratt, employer partnership consultant at North Lancs Training Group, said: "When we choose an organisation to place an apprentice, we make sure the company has a good reputation and is offering a balanced apprenticeship scheme.
"Peter Scott Printers is now in its 60th year of trading. That makes them one of the oldest and most experienced printing companies in the North of England. It provides an ideal environment for an apprentice because they can share an enormous amount of knowledge and experience."
Peter Scott Printers said it chose Ahmed because of his enthusiasm and drive, with a positive attitude and a determination to learn from every experience.
Commercial director Joanne Hindley added: "We're the only printing company in the area providing the full range of services we do. It can be tricky to find staff with the right skills to do the job, even with Lancashire's legendary workforce. It's a very specialised skill set, and not the sort of thing you can learn overnight.
"Starting an apprenticeship programme made a lot of sense. This way we can train up a new member of staff with the precise skills we need. It's great for the apprentice too because they come away with a brand-new career path ahead of them."