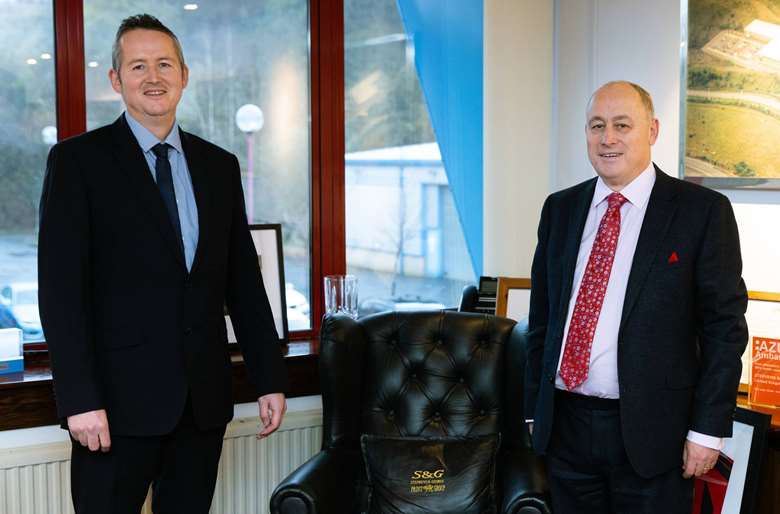 Stephens & George Print Group (S&G) has signed off a £4.5m-plus investment in a highly spec'd Heidelberg long-perfector as it swaps two for one and reshapes the business for life after coronavirus.
"We're putting our faith in the printing industry and the printed word because I believe that magazines and printed products are going to be around for a long time to come and we're simply striving to make us as efficient as possible," said chairman, Andrew Jones.
The fully loaded ten-colour Push to Stop Speedmaster XL 106 is slated for installation in January and will arrive with the latest Push to Stop CutStar inline reel sheeter, which will be the first of the new generation in northern Europe.
"When the new press arrives we will have three Push to Stop machines capable of producing 225m sheets per year between them," said Jones.
"We've done it, quite simply, because we want to be in the right place when we come out of Covid and be able to give our customers the quality and the service they've come to expect from us."
Jones said that even though S&G was moving from running four presses to three, in terms of sheets on the floor, its capacity remained largely unchanged.
"This investment just makes us far more efficient than before, and that's what it was all about."
The new Speedmaster will replace a five-and-a-half year-old 10-colour XL 106 and an eight-colour XL 106, both with CutStars, and join two eight-colour XL 106s at S&G's Merthyr Tydfil factory, both Push to Stop models with CutStar, one from 2018 and the other installed last year.
The site also runs a five-colour plus UV coater XL 106 cover press and has a 2014 eight-colour XL 106 with CutStar which has been mothballed for the past year.
Jones said the firm will hang on to the unencumbered 2014 machine for the time being.
The firm's average run length is around 5,500, although the mix extends from hundreds to six figures, according to Jones.
"We work our equipment hard. We do an incredible amount of makereadies even now, last month we were up to around twenty-odd-thousand plates.
"With the latest technology from Heidelberg, which has been continually developed for shorter runs, it makes a massive difference on the makereadies with the new technology on there and we've got all the bells and whistles."
Ryan Miles, Heidelberg UK managing director said S&G's spend was "fresh evidence of the long-term partnership we have created".
"It showcases the undeniable fact that Heidelberg equipment is a sound investment, even during these challenging times."
Jones said that in terms of S&G's bindery, this was already running at maximum efficiency following a circa £6.5m post-press spend in recent years that included stichers, binders, high spec folding lines and automated cutters.
Like many businesses, in the immediate aftermath of the first lockdown it was running at around 50% of its prior year levels, although now it's just over 70% compared to the same time last year.
As a result S&G is still making use of the flexible furlough scheme and since the initial lockdown it has slimmed its headcount to around 150 to future proof the business.
However, Jones said he remained optimistic for the future as the firm had modelled various scenarios as the pandemic progressed and in every outcome it was in a good place.
"We've done budgets to March and I think we're on our 25th budget," he quipped.
"But we've also budgeted to March 22 and even in the most pessimistic we're still in a strong position. In all our modelling we have cash in the bank and at the end of the day that's what matters."