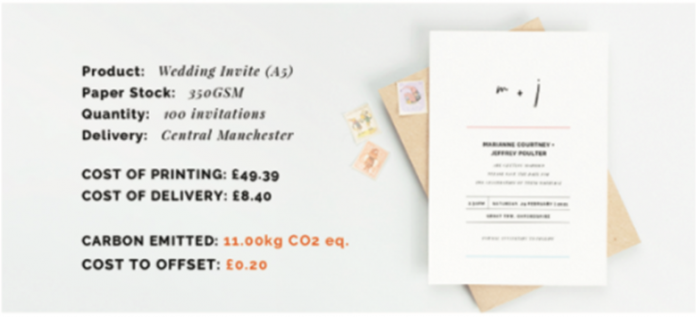 Stationery start-up Utterly Printable has introduced a carbon offsetting feature for its online customers.

Producing stationery for events including weddings and parties as well as change of address cards and personalised stationery, the London-based online platform has partnered with the World Land Trust to allow customers the option to offset the exact carbon footprint of their order.
A method termed 'micro-offsetting' by the company, it will add a small additional price to an order to raise money for the trust's Carbon Balanced programme, which protects existing forest habitats and plants new trees.
Utterly Printable CEO Chris Hughes said: "Every online purchase we make has a carbon footprint attached to it. Personalised stationery is no exception.
"What we wanted to do is give our customers the option to balance the environmentally negative with the environmentally positive. We're really excited about the implications of this to the wider world of online shopping."
The feature automatically calculates all greenhouse gas emissions generated by the customer's order, including tree felling, paper milling, commercial printing, packaging, delivery and recycling.