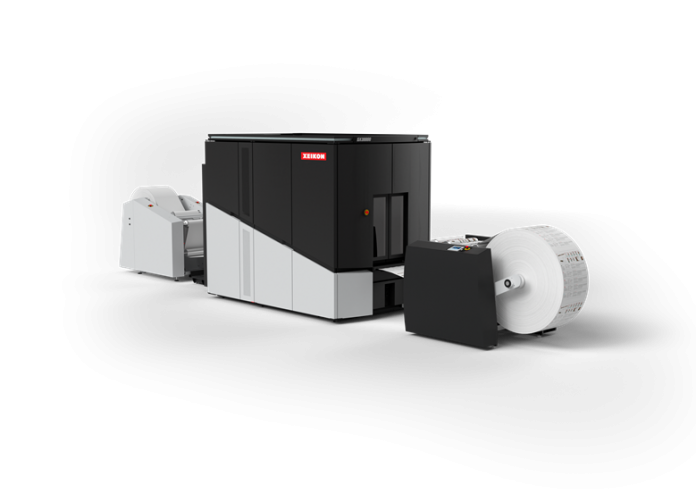 Xeikon has vowed to continue supporting customers during the corona crisis, as it announced its next generation of dry toner tech and two new presses.
The Belgium-headquartered manufacturer said it was dedicated to "continuing to make critical consumables available for its presses".
"This enables customers to produce the documentation, labels and packaging required to get food, health and pharmaceutical products to market during the Corona crisis," the firm stated.
Xeikon chief executive Benoit Chatelard said Xeikon's entire team was committed to doing its best to ensure a consistent flow of consumables, parts and service to customers. However, he said some shipments could take longer than usual.
"Xeikon has sufficient stock and a stable supply in consumables and spares to support our customers globally. However, as many flights worldwide have been cancelled and as countries enact more restrictions on traffic, we could expect some shipments to take longer than before to be delivered," he explained.
"That being said, we will keep our customers informed of the status of all shipments and requests for service so they know exactly what to expect," Chatelard said.
The Flint Group subsidiary has also just unveiled its new Sirius dry toner technology, which will be available on the latest Xeikon SX30000 press from June. Sirius includes a new fuser and patented crossflow cooling system called EkoFuse.
The 508mm wide web-fed duplex SX30000 runs at 30m/min on stock from 40gsm up to 350gsm. It is targeted at applications such as books and direct mail requiring high-quality and high colour coverage.
Xeikon graphic arts segment manager Dimitri Van Gaever said: "We have been the pioneers of dry toner technology, and we continue to see opportunities to further enhance it and improve on it.
"The technology has been named Sirius – after the brightest star in the night sky and in reference to its role in helping people to navigate and set course in various cultures throughout history. We believe this platform will lead the way towards a profitable business for our existing and future customers."
Van Gaever said the development had resulted in more than 400 design changes and developments compared to its previous generation.
Xeikon has also launched a new label press based on version 2.0 of its Cheetah technology.
The CX300 is available as of this month. It has a 330mm web width and can produce more than 50,000sqm of output per month in a single shift, with Xeikon stating that it could "easily operate in a three-shift operation and still deliver high value work".
It can also produce flexible pouches via Xeikon's FleXflow option.
Standard configuration is CMYK plus single-pass opaque white. Bespoke requirements for additional custom or security colours can also be incorporated.
Xeikon said it could handle "challenging" substrates, and the use of Cheetah's latest QB toner technology made it "even more future-proofed against upcoming legislation and regulatory requirements" regarding food safety.