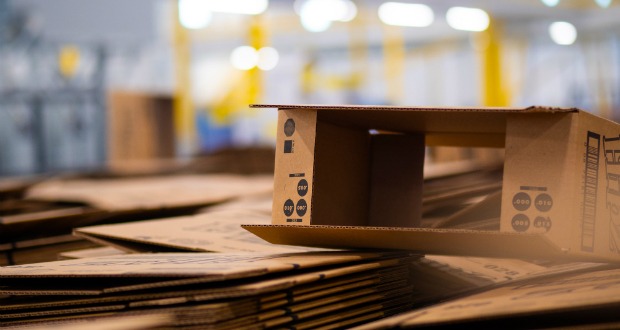 The coronavirus pandemic has hit revenue and profit at corrugated giant DS Smith, although the group said it is well positioned for growth.
Pre-tax profit fell 54% to £97m while revenue dipped by 9% to £2.8bn for the six months to 31 October. However, DS Smith said that it performed resiliently despite a "challenging environment" and has resumed its dividend. E-commerce sales have increased by 30% during the period.
DS Smith Group chief executive Miles Roberts said: "I am really proud of the commitment, professionalism and flexibility of our employees in this extraordinary time, keeping all our plants operational and responding to our customers' needs throughout the period. This has enabled the group to perform well in the context of an unprecedented environment. Q1 was particularly impacted by Covid-19, but pleasingly we saw real momentum in corrugated box volumes and profitability through Q2 and into H2, together with continued excellent cash flow generation.
"We have maintained our track record of winning market share through our fibre-based offering focussed on FMCG and e-commerce customers, where the seasonal period has seen solid growth. Growth with our largest customers has been excellent and our US business has seen good underlying progress during the period, reflecting the recent investment in our new plant in Indiana and the award of a number of significant supply contracts from major FMCG companies.
"We are as excited as ever about the structural growth drivers for corrugated packaging with a number of trends accelerated by the Covid-19 pandemic. We are well positioned to capitalise and are announcing today the construction of two new state of the art packaging plants in the fast growth regions of Italy and Poland to supply the burgeoning FMCG/ e-commerce sector.
"While the economic and political environment remains uncertain due to Covid-19 and Brexit, we see continued momentum for our business, underpinning confidence in continued performance in line with our expectations for the year. Strong demand has driven ongoing paper price increases, supporting future box pricing, which, together with customer wins in Europe and the US and our strong position to benefit from attractive structural trends, reinforces our confidence in the business going forward."