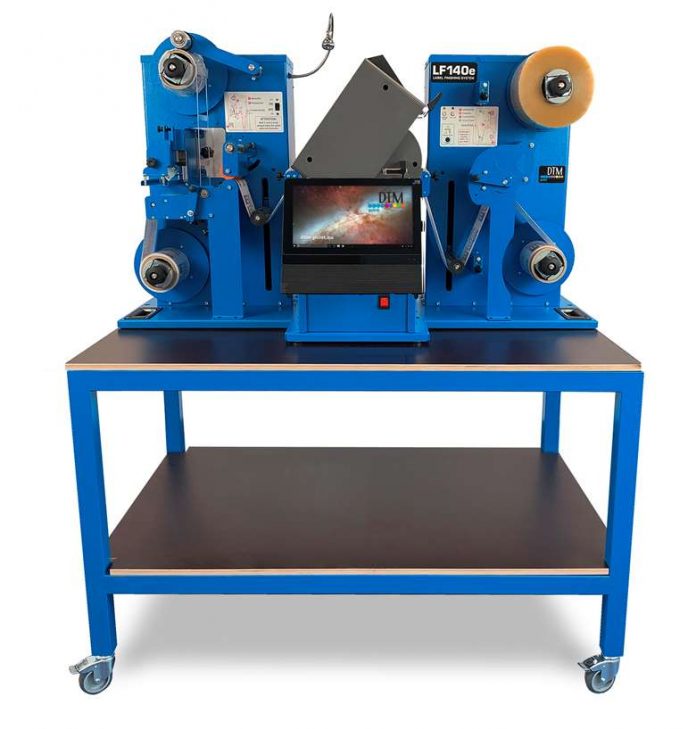 German print OEM developer DTM Print has added a new label finishing system to its machinery line-up.

The DTM LF140e is described as the perfect on-demand solution for finishing short and medium-length runs of labels produced on roll printers.
It can handle pre-printed rolls of between 100mm and 140mm wide, with a maximum roll diameter of 200mm. Functions include unwinding the pre-printed rolls, laminating and digital contour cutting, waste matrix removing, slitting and rewinding the finished rolls.
DTM Print managing director Andreas Hoffmann said: "We are excited to offer our customers the DTM LF140e with immediate effect.
"It offers the user full flexibility, unlimited variations in label design and a smooth workflow. We believe it will be of interest to a wide range of companies, especially those who want to have full control over their entire label production."
According to DTM, the LF140e is a compact, and straightforward system for fast and cost-efficient label processing on-site. A key feature is the registration detection system that uses camera and LED lighting to read marks on the labels to ensure accuracy even with complex cuts. The unit is programmed via an integrated 11.6in touchscreen and connectivity includes USB, ethernet and WLAN connectivity for sending job data. It enables the production of borderless labels and improved label durability through its lamination capabilities.
The DTM LF140e has a list price of €9,995 (around £8,950) and is available in the UK from reseller KTEC Technologies in Redditch, Worcestershire.
DTM also offers the finisher in a package with the OKI Pro1050 for €23,495.