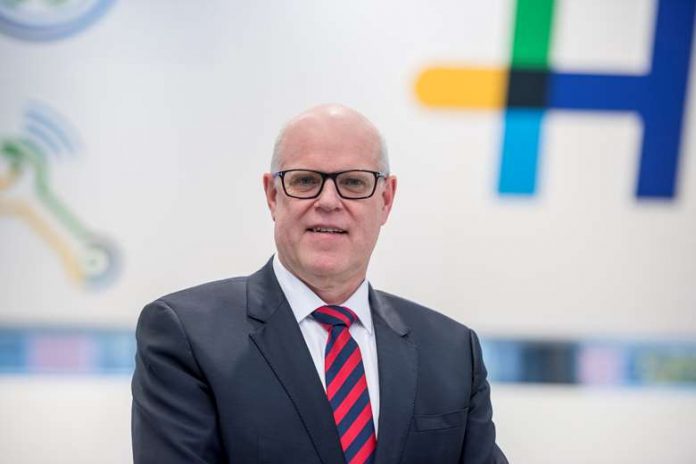 Heidelberg CEO Rainer Hundsdörfer has pledged that the manufacturer will emerge from the Covid-19 crisis in a "much stronger" position, even though it could take until 2024 for the industry to recover.

Speaking at a briefing on the final day of Heidelberg's global Innovation Week event, Hundsdörfer said that Heidelberg's financial position was "better than it had been in years" thanks to the measures the group took last year before the pandemic.
"I believe we can be in a stronger position after the crisis than before. We are focused on our core business and are debt-free, which is quite important in these times," he stated.
In a dig at rival Koenig & Bauer, which has taken up a €120m government-backed loan, he added: "We are fighting the crisis with our own resources. We don't need state support like some other companies in our industry.
"We will come out of this crisis much stronger than we went in, and much stronger than our competitors."
Hundsdörfer also said the group was optimistic about the future. "The print market should recover from Covid-19 by 2024 at the latest, although I hope it will be a bit earlier than that."
He said the firm's customers were getting used to dealing with the effects of the pandemic and the new business landscape.
"They understand they can't sit and wait for it to be over. The winners in a crisis will be the healthy companies who can invest and use the time to reposition themselves. The weak will not survive it," he asserted.
"The virus is a catalyst that drives and accelerates the necessary structural changes – think about all the trade shows, Covid-19 has been the catalyst for significant changes."
Hundsdörfer also addressed Heidelberg's share price, which has been bumping along at historic lows of €0.50-0.60 for the past month.
"I think that will change in the next months," he stated.
"In the past Heidelberg has promised many times things that did not happen. This time we will deliver what was promised and as soon as the analysts see that the picture will change."
He also said that, after dramatically canning its Primefire B1 inkjet press project earlier this year, Heidelberg expected to return to the digital printing market in the future "with a good digital solution above and beyond our partnership with Ricoh".
Ludwig Allgoewer, Heidelberg's head of global sales and marketing said the worldwide Innovation Week – which is still running and has video presentations available for replay on demand – had involved "trying something new" and had been a "full success".
"We have had tens of thousands of media views and will reach 100,000 today. Each day we also had several hundred people booking slots with our people," he said.
"The feedback has been overwhelmingly positive".
To register for the final day and to see the Innovation Week content visit the special microsite.