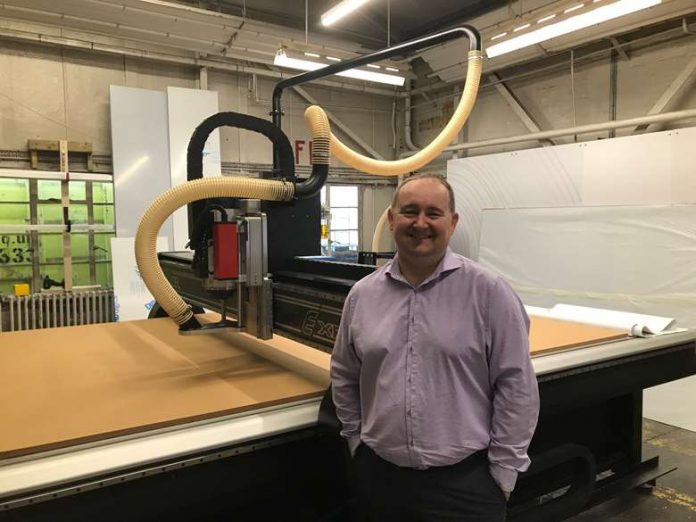 Commercial and signage printer H&H Reeds has continued investing through the pandemic with a £100,000 strategic spend and recruitment drive to boost its signage capabilities.
The lion's share of the spend for the circa 45-staff firm was on a 2x3m Tekcel EXR cutting and routing table from Complete CNC Solutions.
Relacing an older cutter that was "getting a little tired", it was installed at H&H's Penrith, Cumbria production hub in September.
As standard, the servo driven Tekcel EXR cut materials up to 135mm thick, with options for materials up to 485mm.
According to commercial manager Anthony Donnelly the new cutter will enable the business to handle a significantly wider range of materials, which of late has included antimicrobial and more sustainable substrates.
The new router followed the installation of a 1.6m wide Mimaki UCJV300-160 printer cutter that was installed by CMYUK just before lockdown, and that was also part of the growth plan.
The Mimaki replaced one of the firm's HP wide-format machines.
"We are 100% committed to future-proofing our business in terms of our technological power. The two investments combined allow us to not only service our current clients and markets but also widen our capacity and offerings to new areas," said Donnelly.
As a result of the re-equip, the firm is now looking to recruit some additional fitters to support its signage growth aspirations.
"We're in the middle of recruiting fitters primarily, we've got the operators to produce the print and the machines to produce it on, now we need some [extra] help in the fitting department," said Donnelly.
In May the business expanded its online offering and acquired web development company Dotcom Associates.