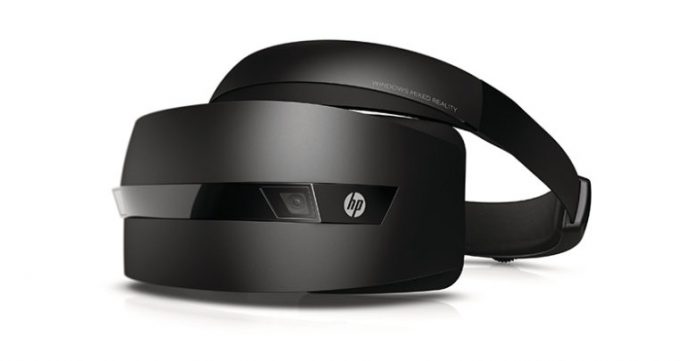 HP Inc. unveiled today the HP Omnicept Solution bringing intelligent VR headset and a developer focused SDK into a single platform, equipping VR software developers with an ecosystem to create new hyper-personalized, engaging, and adaptive VR experiences for enterprises. The HP Reverb G2 Omnicept Edition VR headset enables real-time human insights that improve training and education outcomes as well as enhance collaboration and design.
The VR landscape evolves to keep pace with how people interact with technology and the world around them to stay and feel connected. Facial expression and body language account for up to 50% of effective communication and with 25% – 30% of the workforce projected to be working from home in 2021, new immersive tools are required for better remote collaboration in design and development workflows. HP Reverb G2 Omnicept Edition and the Omnicept SDK are designed to curate more human and personal experiences with technology. Since pre-Covid, there has been a 35% increase in the use of tech in training and VR is proven to significantly increase retention rates for learning and training.
"We've designed a powerful, adaptive VR solution to dramatically accelerate the use cases for VR, its potential to transform society, and the way we interact with technology," said Jim Nottingham, general manager and global head, Advanced Compute and Solutions, HP Inc. "The HP Omnicept Solution will open new possibilities for VR development and its impact on enterprise training, remote education, collaboration, research and development, and specialized wellbeing. This type of data-driven approach will be fundamental to creating user-centric experiences for better VR in the future."
The HP Reverb G2 Omnicept Edition is built with a highly secure pipeline for protecting end-user privacy. The headset's firmware safeguards the sensor data at every moment of capture and no data is stored in the headset.
HP Omnicept-powered applications help ensure the capture and transfer of data comply with general data protection regulation (GDPR) requirements and keep user data confidential.
HUMAN CENTERED VR EXPERIENCES
Personalized experiences based on analytics and actionable insights increase retention rates for training and learning and improve wellbeing. Sensors on the headset, including eye tracking, heart rate, pupillometry, and face camera, enable the HP Reverb G2 Omnicept Edition to capture physiological responses. The integrated Omnicept SDK, powered by advanced machine learning algorithms, then interprets the data and allows developers to create a user-centric VR experience that provides actionable insights into how end users engage and respond during the experience.
The HP Reverb G2 Omnicept Edition is expected to be available in Spring 2021. Pricing will be shared closer to product availability.
HP Omnicept SDK is expected to be available in Spring 2021 and will include a flexible business model. To view options, visit developers.hp.com/xr