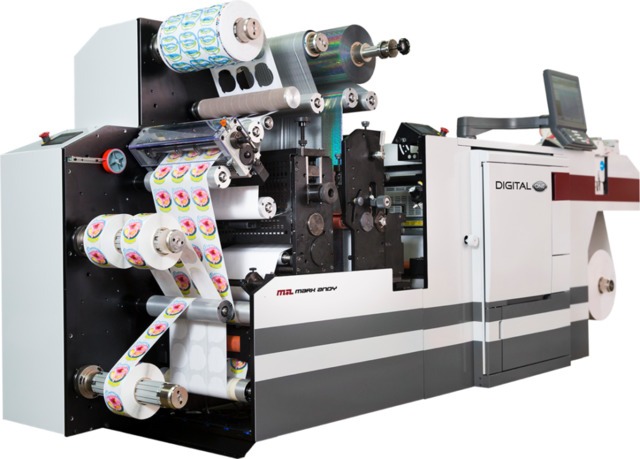 Designed specifically for micro to short run prime labels, Mark Andy Digital One is your entry-level hybrid press and the ideal introduction to digital.
Profitability
An average msi of $0.30 – $0.50 coupled with the low capital and investment makes Digital One a profitable solution for micro- to short-run prime label work.
Simplicity
A compact solution combining 4-color digital printing with in-line converting and finishing.
Quality
At 1200 dpi, the electrophostatic (EP) print engine lays dry toner supplied by Mark Andy Print Products to create unbeatable image quality on a click charge-free model.
Support
Our team provides comprehensive training through the entire product lifecycle (before, during, and after installation), from on-site training and in-person Mark Andy University courses to online training videos and dedicated technical service.