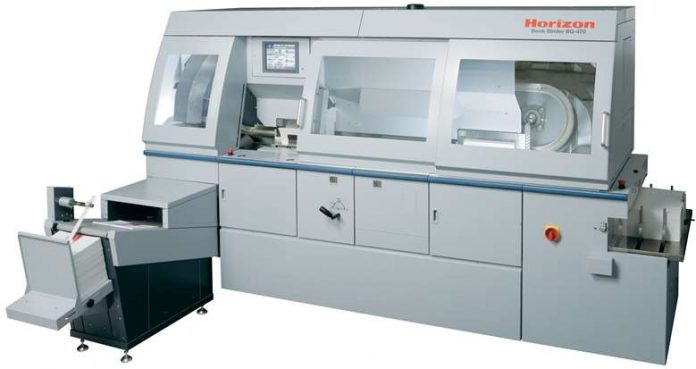 Trade finisher Paragon Cutting Formes has installed a four-clamp Horizon BQ-470 to bring perfect binding in-house.
The die-cutting and print finishing specialist installed the machine at its Gateshead site to fill a gap in the market after a local supplier offering perfect binding closed.
The kit was installed by Horizon's UK agent IFS, a supplier Paragon Cutting Formes had previously turned to for a Petratto Metro 78 folder with inserter, installed in 2014.
The Horizon BQ-470 can bind products up to 65mm thick and offers automated, touchscreen set-up. According to IFS, it is suited to mid-range softback book production and offers a combination of high production speeds for longer runs and fast make-readies for 'books of one'.
Garry Wilson, managing director at Paragon, said: "We have built up a strong reputation for quality and service and wanted to ensure we could continue to provide that with the new process. The Horizon system gave us that peace of mind.
"It is also very easy to set up and run which means we can confidently meet our customers' expectations. We are very pleased with it."
20-staff Paragon was founded in 1991 and caters to clients from small local businesses to large blue-chip companies.