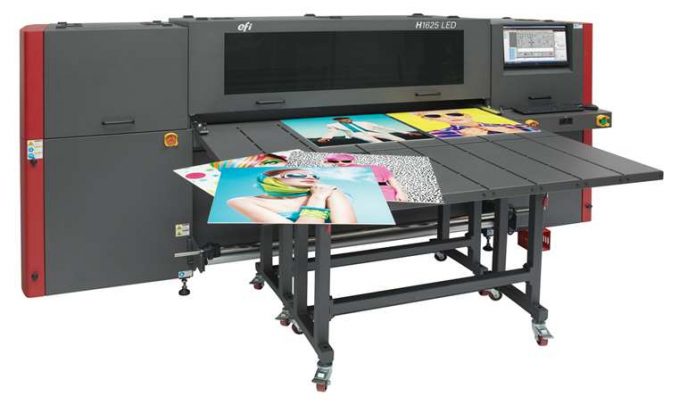 Ur Print is looking to bounce back out of lockdown and regain the pre-Covid momentum that led it to invest around £100,000 to beef up its wide-format production firepower.
The Wolverhampton-based firm installed a Zund G3 M2500 digital cutting table and an EFI H1625 LED flatbed just prior to lockdown earlier this year.
The refurbed pair joined two used EFI Vutek QS2000s that were installed in 2019. However, with the combination of the 1.3×2.5m bed G3 and 1.6×2.5m LED EFI, director Prav Gill says he can now produce signs in as little as 15 minutes.
Gill said that firm had been rapidly growing in the 9-12 months prior to the Covid crisis, but work completely dried up when the lockdown began – to the point that he paused production.
"We started out with one Vutek, that was completely flat out, then we bought another one and filled that. We then bought the Zund to cut down work and most recently the H1625.
"Then lockdown happened, exactly when we should have been booming."
He said that during the period the business mothballed production, he spend his time looking at the type of products he thought clients would be looking for post-lockdown and how the business could supply them.
"We're a signmaker, but we started to think that about other things we could produce to help businesses," he said.
"That gave us some time to re-evaluate and get back on our feet, and we reopened around May time.
"Now it's all about go, go, go. In the past four or five weeks it's gone mad. We're doing safety signage, barrier screens and we've had quite a few enquiries from construction sites too," he said.
Gill started the business with a £200 manual vinyl cutter in 2011 and while he still runs the business the singlehandedly, he said that he hoped to recruit his first staff once the business was back on its feet.
"I'm a bit of a grafter and was working 15-16 hour shifts, the family help out when they can, but now we've got all the machines, I want to start employing people as well. That's part of my growth plan."